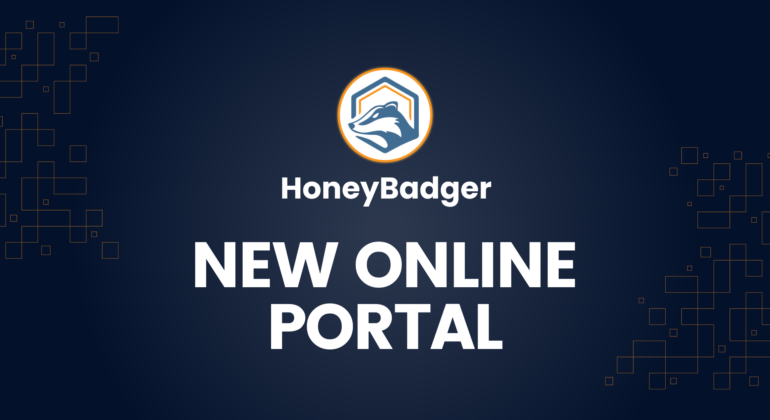 VANCOUVER, May 1, 2023 – HoneyBadger Enterprises Ltd. ("HoneyBadger" or the "Company"), (hosted on badgercoin.com), is one of Canada's largest and most secure network of Bitcoin ATMs with over 200 from coast to coast. HoneyBadger makes it easy for Canadians to buy, sell and understand Bitcoin and we are excited to announce the launch of our new online portal for transactions and account creation. The new portal is available on our website and enables customers to buy or sell Bitcoin, Litecoin, and Ethereum with ease and convenience.
The new portal provides customers with a seamless and secure platform to conduct Bitcoin transactions. The portal is user-friendly and allows customers to easily navigate the website and purchase or sell cryptocurrencies with just a few clicks. Additionally, the portal is secure and provides customers with a safe platform to carry out their transactions.
We are now providing our customers with more ways to buy Bitcoin online through Visa and Mastercard. Interact, Apple Pay, and Google Pay are coming soon.
HoneyBadger management remarked, "We are committed to providing our customers with innovative solutions to meet their needs. Our new online portal for Bitcoin transactions is a testament to our commitment to make Bitcoin and cryptocurrency accessible to all Canadians."
The portal is also equipped with a user-friendly dashboard that provides customers with access to their transaction history and allows them to easily monitor trends in cryptocurrency pricing.
The transfer of coins is instant (pending blockchain confirmation time), and HoneyBadger does not custody any fiat or coins on a customer's behalf.
"We understand that the world of Bitcoin can be complex, which is why we have made it our mission to simplify transaction processes for our customers. Our new online portal for cryptocurrency transactions is just one way we are delivering on that promise," said management.
HoneyBadger is committed to providing customers with quick and easy experiences when it comes to cryptocurrency transactions. With the launch of the online portal, we are poised to continue this commitment.
For more information on HoneyBadger and our new online portal for Bitcoin transactions, please visit our FAQ page.