Step 2: Set Up Wallet
Follow the on-screen instructions to complete the wallet setup.
Write down the 12 or 24 "seed" words provided for you.
Keep these words somewhere safe and private. You will need them in case you lose access to your wallet.
Contact your wallet provider if you have any issues.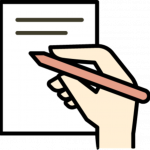 Step 3: Scan QR Code
When you have access to your newly created Bitcoin wallet, you should see a balance of 0.00 BTC (bitcoin)
Click on "Receive" to view your QR code and wallet address
Scan this QR code at any HoneyBadger ATM to purchase Bitcoin
Withdrawing from our custody wallet? Follow the instructions here.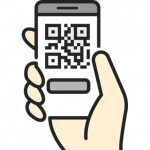 Need more help?
Watch this video for assistance.