No Bitcoin wallet? No problem. Store your coins with us.
SCAN WALLET QR CODE: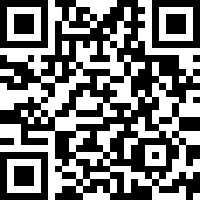 What Is a Custody Wallet?
Did you make a purchase at one of our kiosks by scanning the QR Code above?
Your coins have been purchased and sent to our HoneyBadger Custody Wallet. This means we currently hold your bitcoin for you.
Don't want to hold onto your own coins?
No worries! You can keep them with us for as long as you'd like. They are kept secure with our experienced team and won't be moved or used for any other purpose. You can request to withdraw your bitcoin at any time, free of charge.
Want to take possession of your bitcoin?
How to transfer funds from HoneyBadger's Custody Wallet
Download a Bitcoin wallet. Follow our guide here to download and set one up

Open the wallet app on your device once the setup is complete

Select Bitcoin

Click "Receive"

A QR code with a string of characters below it will appear. This is your wallet address (it will look something like this 33NKBfY7zqe6XTSY7jEGgZNqfSoyX5KW)

Click copy or tap directly on the string of characters

Open your email and paste your wallet address into the email's body

*Double check that the pasted address matches the one in your Bitcoin wallet

Also in the email body, send us your transaction ID & phone number

Send email to support@badgercoin.com with the subject line Custody Wallet Withdrawal

A follow up email will be sent to you confirming the transfer
That's it! Now you have a bitcoin wallet and are holding your own coins. Welcome to the future. Thank you for the business and we hope to see you again soon.
Terms: Customers are responsible for providing a valid Bitcoin address beginning with 1, 3, or bc1q This service is for personal use only. We will not send coins to a 3rd party Bitcoin is sent using a low transfer rate. It may take some time for the coins to be received. Please see the transaction link provided by email for up to date progress. Specific wallet questions should be directed to the wallet provider. HoneyBadger is unable to assist in any wallet related issues.  This service is for Bitcoin only, we cannot transfer to a Litecoin and/or Ethereum wallet.